Dear Neighbour,
Since MPPs returned to Queen's Park on February 18, two issues have largely dominated the provincial agenda: the 
#plategate
 fiasco and the ongoing chaos the Premier and his Education Minister have created in public education. 
After initially denying any problems with the blue branded licence plates, the government has tried to blame anyone but themselves for the faulty design. They were finally forced to admit the mistake and are returning to the white and blue plates, but are refusing to release how much they have spent on their vanity plate disaster. My colleagues and I have 
called on the Auditor General
to conduct a full investigation. 
Similarly, while insisting for months that Ontarians support their cuts to education, the government was forced to back down when it was revealed that 
their own million-dollar consultation
 showed overwhelming opposition from parents, student, educators and school boards to larger class sizes and mandatory online learning. Through emails and phone calls, London West parents continue to express strong support for the efforts of education workers to push back against the cuts, including the first coordinated walkout by all four teachers' unions in more than 20 years. I will keep fighting to protect education for our kids 
in the legislature
 and at home, where I have been proud to
join London-area education workers on the picket lines
.

The return of the Legislature also brought changes to the Standing Orders that allow the government to pass bills faster than ever. Equally troubling, the new rules require the singing of "God Save the Queen" in the House on the first Monday of every month. As my colleague, the MPP for Kiiwetinoong, has explained, this ignored Canada's colonial history, and took us backwards.

Each time I rise to participate in Queen's Park debates, I bring the concerns that Londoners have shared with me. Recently, I spoke about our community's need for legal aid resources and access to justice, for coordinated transportation and transit strategies that do more than build transit faster in the GTA, and for the protection of civil rights while ensuring the bio-security of our food system. It is an honour to be your voice in the Ontario Legislature. 

As always, if you need assistance with any provincial government programs or services, please contact my community office at 519-657-3120 or [email protected]. And please feel free to each out any time to share your views and concerns.  
All the best,

This clinic is for low-income residents of London West. Please call 519-657-3120 to find out whether you are eligible and to book an appointment.
Join me, Neighbourhood Legal Services, and the London Tenants' Association for a Tenant Town Hall to discuss the issues renters face, and what the government needs to do to better protect tenants.

Learn about your rights as a tenant, find out what to do when you have concerns, pick up free resources, and get advice on working together with your neighbours.
Leading Women Leading Girls Building Communities Awards
Thursday, April 16, 2020 at 7:00 p.m.
Goodwill Industries
255 Horton Street
Nominations Open Now!
If you know an inspiring woman or girl whose leadership is improving the lives of others, please consider nominating her for a 2020 Leading Women Leading Girls Award! See peggysattler.ca/lwlg for nomination forms and information. The deadline to submit is Friday, March 13, 2020! 
New Year's Levee and Community Recognition Awards
On January 23, I hosted my annual New Year's Levee and Community Recognition Awards for outstanding London West volunteers. We enjoyed a delicious supper provided by the Byron Legion Ladies Auxiliary and lively music by Sarina Haggarty, Halo Harmony, and Bernie Gilmour and Bob Cunningham. Thank you to the 300 people who joined the celebration of the award winners, who are improving our collective well-being and quality of life. It was a wonderful evening and a welcome opportunity to recognize the friends, family, neighbours and co-workers who are the unsung heroes of London West, and whose volunteer contributions are deeply appreciated.

You can read about all the recipients from the past four years on my website: peggysattler.ca/communityrecognitionawards
Why was this 105-year-old woman's home care clawed back? - February 26, 2020, CBC London

'She's scared': Dementia patient locked in LHSC seclusion rooms for 6 days - February 25, 2020, CTV London

London mom gives failing grade to parental strike compensation program - February 25, 2020,

 

London Free Press

Midwives call on Ontario to close gender pay gap after human rights tribunal ruling

 

- February 24, 2020, CBC

15 per cent of local LHIN residents getting surgery faster elsewhere, February 11, 2020, London Free Press

The Round Up with Peggy Sattler and Kevin George talking about community recognition awards, rotating teachers strike and snow in Newfoundland. January 24, 2020, Newstalk 1290

Catholic Teachers Ramp Up Job Action, January 21, 2020, CTV News London
 
On the first day back in the legislature, I called on the government to return to the bargaining table with educators and negotiate a fair deal for students.
The Ford government must listen to students and parents and cancel mandatory e-learning, to keep education equitable and accessible for everyone.
The Human Rights Tribunal has ordered the government to close the gender pay gap and compensate midwives fairly. I called on the government to comply immediately with the Tribunal's order, and stop unnecessary and costly court proceedings against midwives.
I was proud to present a petition created by the London West Youth Cabinet, calling on the government to stop cuts to education, cancel mandatory e-learning and class size incrases, provide more support for students with special needs, and involve students in decision-making.
It was a pleasure to welcome Lauren Goldsack from the London West Youth Cabinet to Queen's Park for the presentation of the LWYC petition.
I was proud to see two London companies at Interactive Ontario's Digital Media Expo at Queen's Park. I previewed Big Blue Bubble's newest game and chatted with Digital Extremes President Mike Schmalz.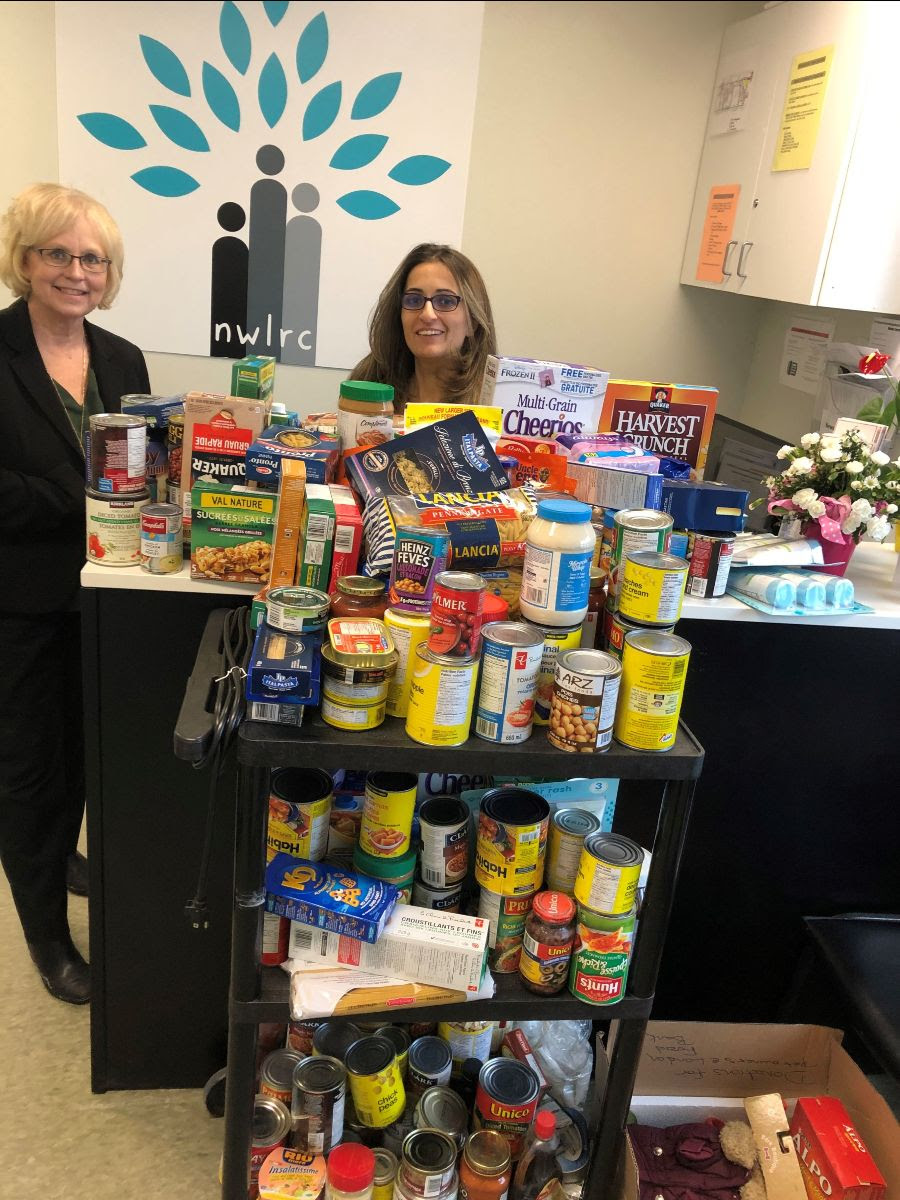 Dropping off food donations from my New Year's Levee to the Northwest London Resource Centre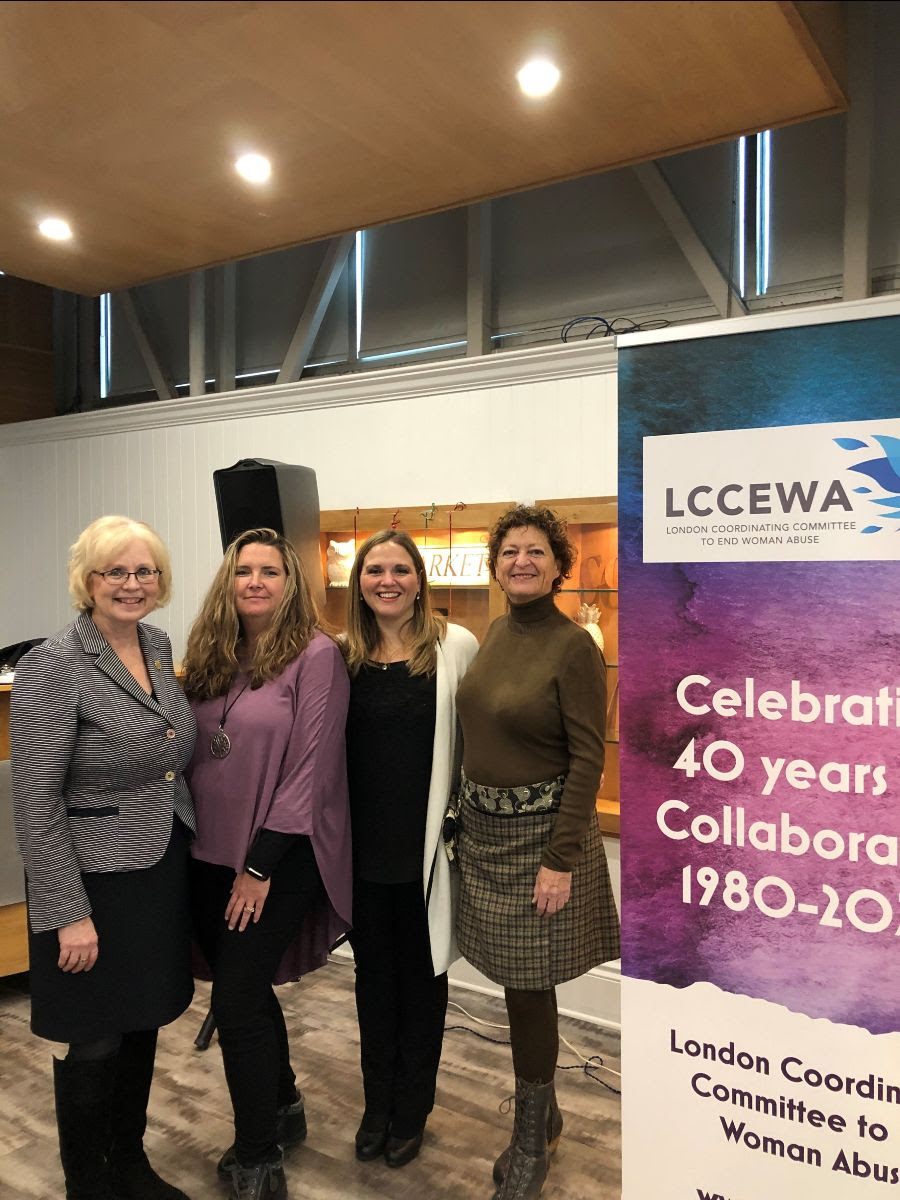 With Dani Bartlett of the United Way, MP Lindsay Mathyssen and Shelley Yeo of Anova
Congratulations to Marilyn McGilvray on her True Tree Lover certificate!
Celebrating the launch of Black History Month at Museum London 
At the 8th Annual London Heritage Council Heritage Fair recognizing the 75th anniversary of HMCS Prevost and honouring the veterans who served
At the Western University Student Council's "State of the USC" update for students, staff, faculty and the community on an impressive year of advocacy
With Dr. Adrian Stacy and Dr. Anna Gunz, talking to medical students about climate change
With Jill Craven and staff at Thames Valley Children's Centre
At the Canadian Iraqi House Bazaar at the Bostwick Library
With Steve Cordes and Nicole at the Breakfast Meeting for Women fundraiser in support of Joan's Place
Wishing the Ilderton Sweepers best of luck as they headed to the Special Olympics Canada 2020 Winter Games in Thunder Bay
New and Noteworthy
The Government of Ontario is seeking feedback on Connecting Southwestern Ontario. Please participate before March 17, 2020 to share your thoughts about the kind of transportation strategy our region needs.
 
Six immigrants will have the honour of being a Face of London through I am London 2020. Do you know someone who would be a great candidate? Check out the criteria. Nominations close April 1.
 
As of July 1, 2020, red and white health cards will no longer be accepted as proof of Ontario Health Insurance Plan (OHIP) coverage for insured health services. If you are still using one, find out how to switch to a photo health card. Contact my office if you need help!
Sent on March 12, 2020