Last updated: March 27, 2020 at 11:45 a.m.
IMPORTANT MESSAGE:
Following the recommendation of the Ontario Public Service, our team will be working from home until April 3. We will continue to serve constituents by phone and email during this time. Please contact 519-657-3120 or 
psattler-co@ndp.on.ca
 for assistance.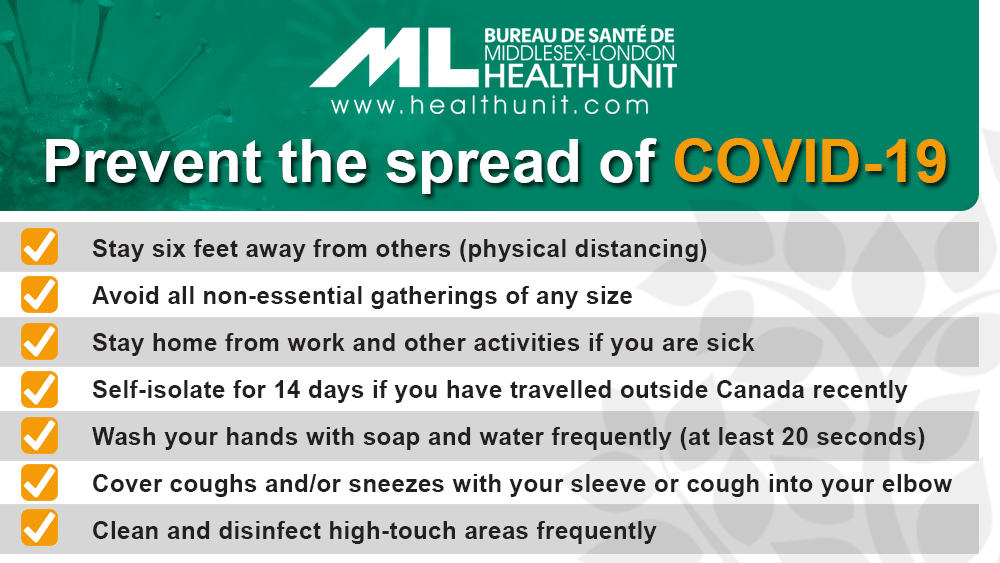 ---
My COVID-19 newsletter updates
I have been sharing regular newsletter updates regarding the evolving response to COVID-19. You can read my past updates here:
Please subscribe to my newsletter to receive future updates. You can also subscribe by emailing my community office at psattler-co@ndp.on.ca.
Find More Information
Find information about COVID-19 symptoms, how to protect yourself, and an information sheet that is available in multiple languages.
The Ministry of Health also provides updates on the status of authorized tests, results, and confirmed cases in Ontario every day at 10:30 am and 5:30 pm.
Find local information about COVID-19 and what is being done locally to prevent and prepare for a potential outbreak in London. 
Updates on city services and programming impacted by COVID-19.
Local advisories and updates, as well as a listing of what's closed or cancelled, and what remains open in London.
Information from the Public Health Agency of Canada, and updates on the national response, travel advice and preparedness.
Important travel updates regarding Coronavirus around the world.


---
Common Concerns